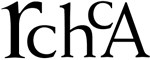 Kensington, MD 20895
PAY DUES ONLINE (PayPal)
MAKE A DONATION
Upcoming Events
New to the neighborhood?
Please be sure to let us know who you are. Email any of our Welcoming Committee,
Suzanne Mintz
,
Kathy Morgan
or
Erica Weiss
. Please also email your name and street address to
Sam Hoxie
so that you can receive a login for the RCHCA Online Directory.
Online Directory (login required)
Click here to Access the RCHCA Online Directory. A login is required - email your info including address, names of individuals in household, etc. to Sam Hoxie to obtain your login information. The 2015 printed directory has been distributed to all households. If you did not receive your copy, please contact Sam.